Welcome to Hitachi Zosen India Pvt. Ltd the leading provider of Waste to Energy technology.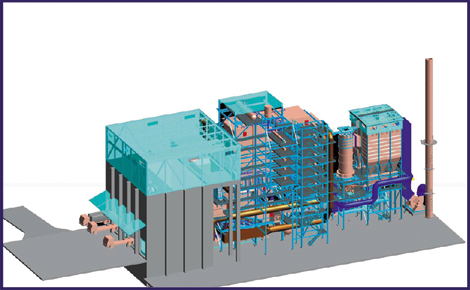 The Waste to Energy Plant for Low and Low-to-Mid Calorific Wasste in Emerging Markets
Hitachi Zosen has at its disposal a wide array of waste treatment technologies to choose from. Hitachi Zosen prides itself in its abilities to select the treatment methods most suited for the application at hand. 80 years of experience in integrating these technologies make the firm uniquely qualified to design Waste to Energy solutions.
Hitachi Zosen combines the skills of all the professional disciplines that are required to coordinate, construct, install and
commission a project of complexity.
Hitachi Zosen has constantly developed its own technologies for waste combustion and flue gas treatment. All these technologies have been applied and well proven in more than 911 waste combustion facilities all over the world.
Hitachi Zosen India Pvt. Ltd, part of a 100% subsidiary of 130 years old Hitachi Zosen Corporation, Japanese provides tailored Waste to Energy solutions for India and Sri Lanka.